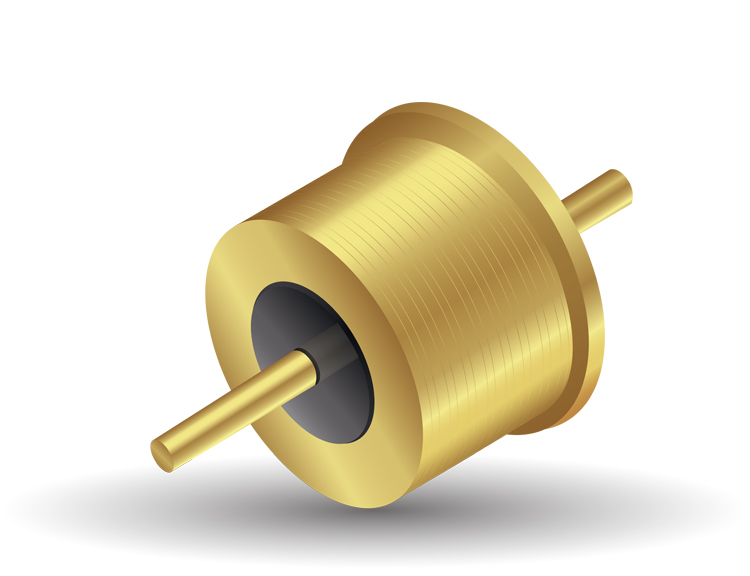 Features & Benefits
Meets or exceeds applicable portions of Mil-PRF-28861
Circuits available C & L
Current ratings up to 15 amps.
Typical Applications
Satellite Telecommunications
Instrumentation
Radar
Microwave
The solder-in style is designed to be soldered into a package, bracket, or bulkhead.
Ideal for assembly into filter arrays
Provide filtering from 500 KHz to 26 GHz, depending on size and circuit
Standard sizes available from .118 inches to .400 inches diameter dimensions

Miniature solder-in available in .075 inches, .105 inches, .120 inches diameter

Fully hermetic and one-sided hermetic styles are impervious to high moisture, solvents, and other severe environmental conditions
Non-hermetic style provides an environmental barrier with an epoxy seal on both ends
Fully hermetic style designed for high temperature applications

Offers effective filtering in a construction without fluxes, epoxies, or other polymers, thus eliminating failure mechanisms associated with conventional solder-ins
Constructed to prevent outgassing or degradation in harsh environmental applications
Datasheet / Catalog
Datasheet / Catalog – Click to Download
Part Number Information
Part Number Information
Contact
AVX
for information on custom products.