Subscribe to Our RF Solutions Newsletter
Sign Up Today and Get The Latest RF Solutions News Directly to Your Inbox!
Custom and Standard Antennas Provide Maximum Performance
Passive Antennas
Passive antennas are available in standard and custom configurations using a wide variety of materials , therefore allowing the ease antenna integration and to maximize performance. KYOCERA AVX's passive antennas establish benchmarks for speed, range, efficiency and reliability across a range of applications, from mobile phones to Wi-Fi and the Internet of Things. KYOCERA AVX has shipped billions of antennas that are being used by leading wireless handset and device manufacturers worldwide.
View Products
Active Antennas
KYOCERA AVX Active Steering™ antenna systems portfolio boosts wireless connectivity significantly. The patented technology continually optimizes the antenna's direction in real-time on a per millisecond basis, creating multiple radiation patterns around the same antenna and then selects the ideal pattern to hit its targeted device with best signal. Along with Active Steering™ Technology, KYOCERA AVX also offers patented RF Band Switching Technology, which is ideal for meeting harsh specifications when the environment reduces the original bandwidth.
View Products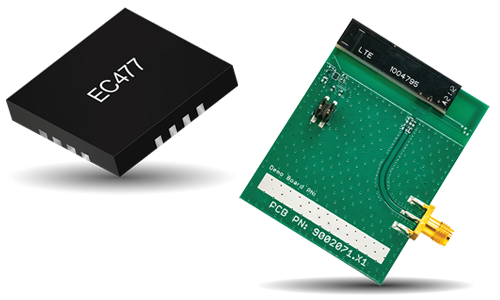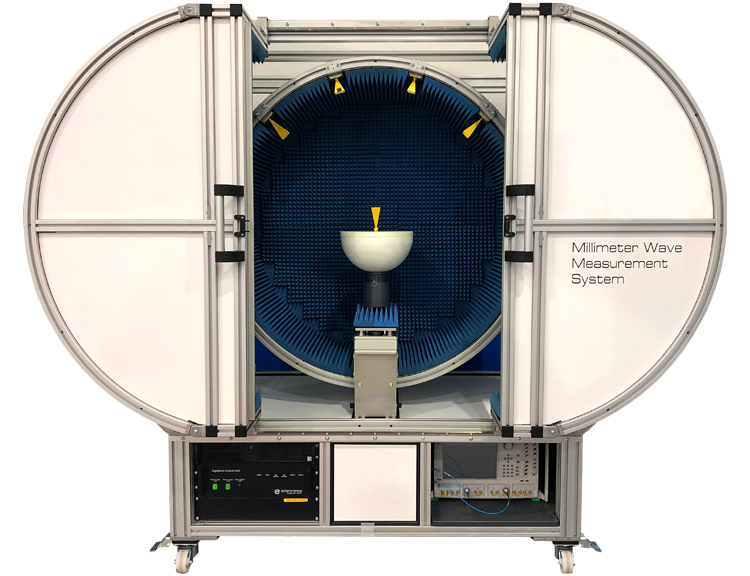 mmWave Measurement System
The ETH-MMW-1000 is a fully anechoic millimeter measurement system capable of testing wireless devices from 18 to 110GHz. The system is self contained, moveable, and compact enough to fit into any laboratory or production environment.
View Details
Automotive Test Chamber
The Automotive Chamber is a semi-hemispherical anechoic chamber capable of testing wireless devices from 600 MHz to 6 GHz. The system consists of a rotating platform of 4.5m diameter, supporting vehicles weighing up to 2.5 tons, and an arc of 10 dual polarized horn antennas. The size of the chamber is 9.6 meters length, 8.6 meters wide and has a height of 6 meters.
View Details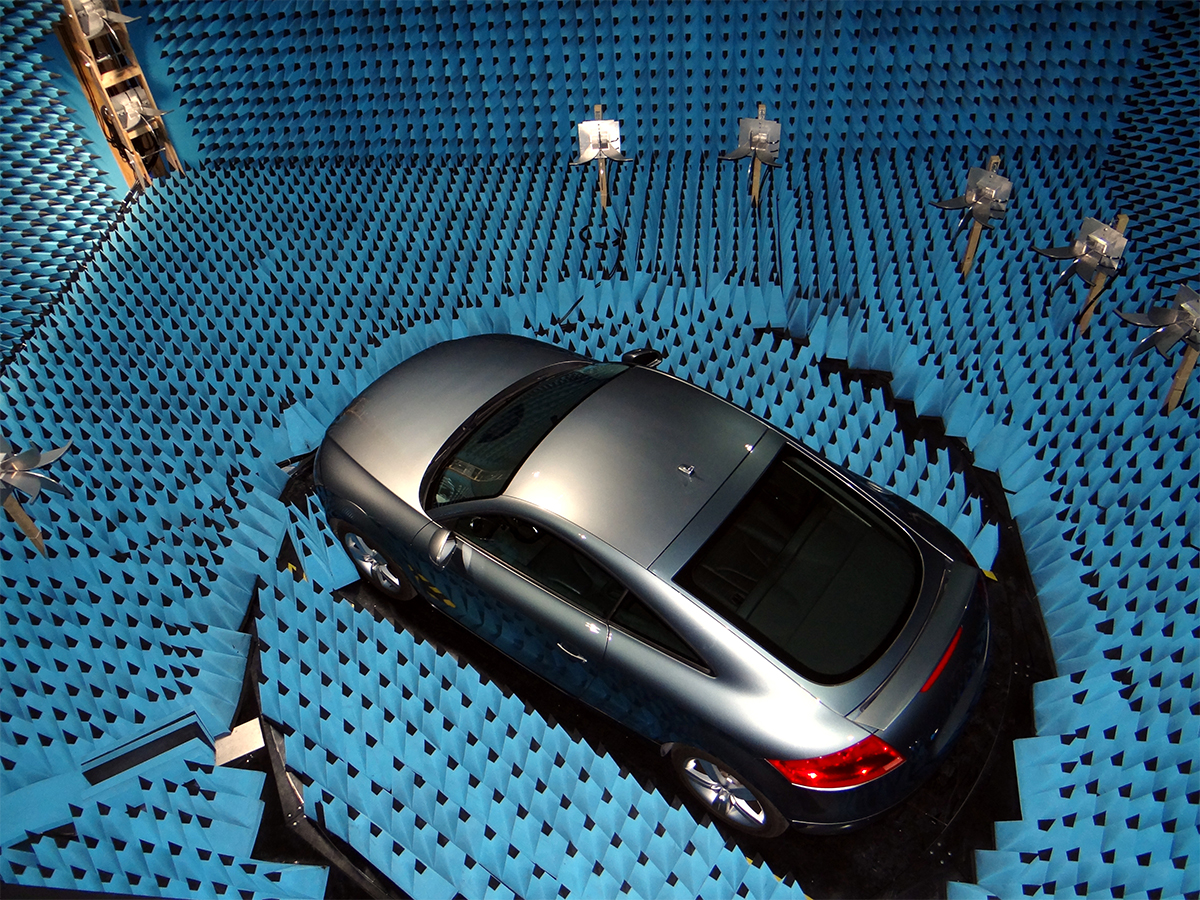 LDS | Laser Direct Structuring
Laser Direct Structuring (LDS) is a manufacturing process in which a conductive trace can be implemented directly on an injection-molded plastic.
The key benefit of this technology compared to the traditional technologies (Stamped Metal or Flexible Printed Circuit) is that the LDS process allows full 3D structures, therefore enabling the flexibility to integrate complex mechanical designs in miniature 3D shapes.​
View Details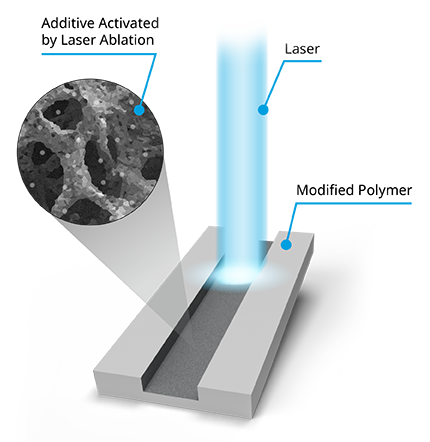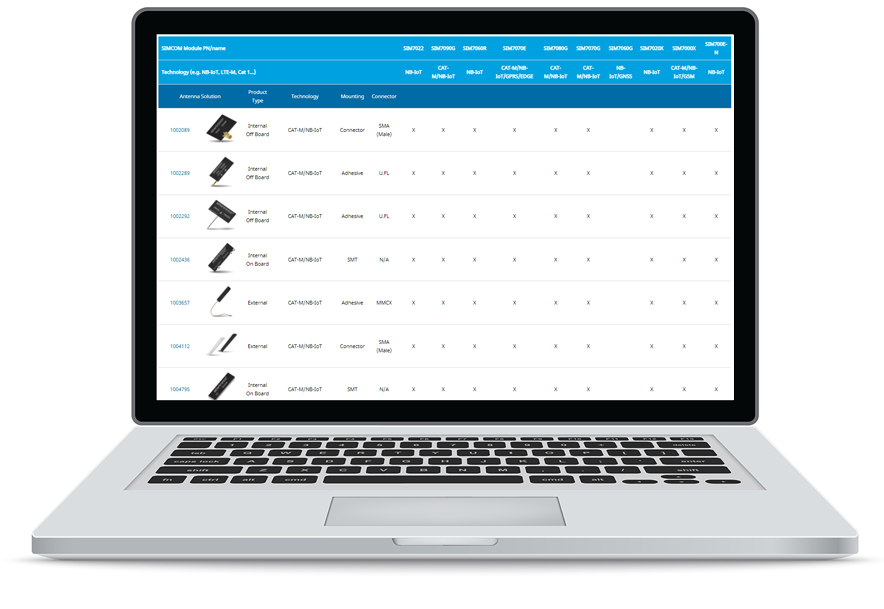 Antenna Design Tools
KYOCERA AVX offers various design tools for Antenna and Module products. These tools are extremely helpful when trying to design an antenna/module into any application and can help save valuable time on the front end of the design cycle.
Application Notes
DXF Files
Antenna Reference VS. RF Modules
Best Practices & Advice for Antenna Tuning
IoT Solution Optimizer
View Details