Sustainable. Viable. Responsible.

Sustainability is part of our corporate strategy. We have always relied on the passion for innovation of our people to create products that contribute to the improvement of the environment and provide new innovative technologies to lead us to a better life.

Our advanced electronic components are engineered to accelerate technological innovation and build a better future.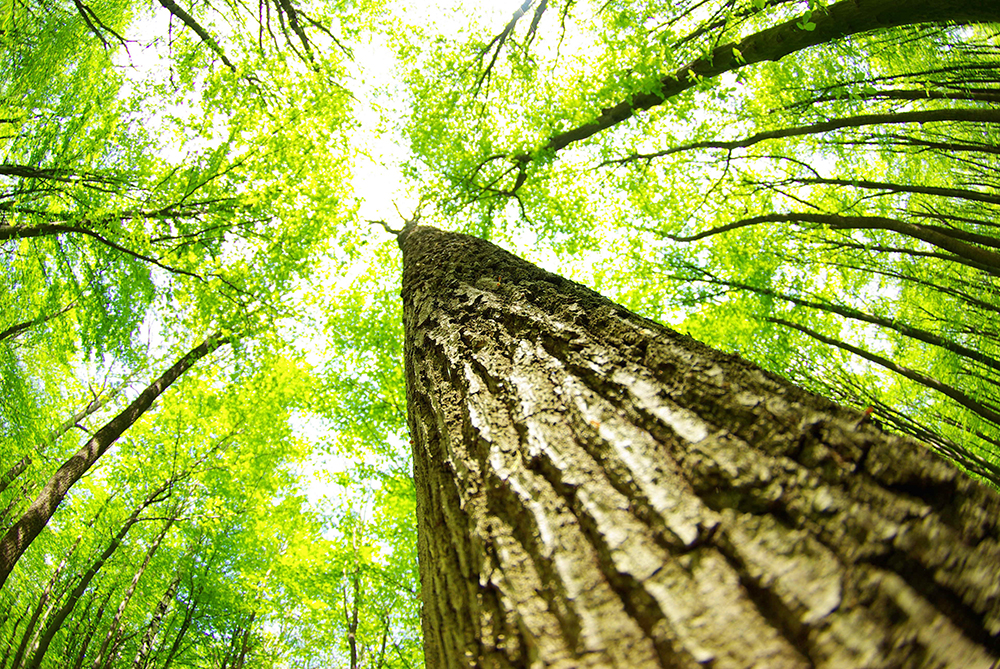 Compliance
Company-wide compliance management is the importance of sustainable business practices.
At KYOCERA AVX Components Corporation, we adhere to strict product compliance policies concerning the ethical sourcing of minerals, management of declarable and prohibited substances, and adherence to environmental regulations throughout our supply chain. We strive to exceed our responsibility in complying with legal, industry and customer requirements.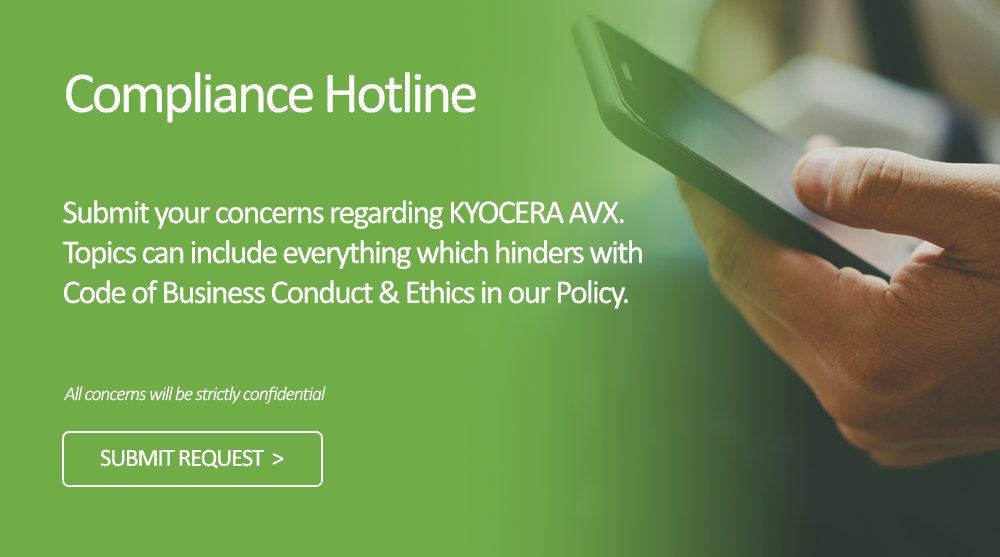 Do you have an inquiry related to social responsibility, risk management, material compliance, trade/customs or conflict minerals (CMRT, CRT, EMRT Reports)?
Here you can submit your request and a representative with get back to you shortly.
Environmental
Sustainability in production and beyond.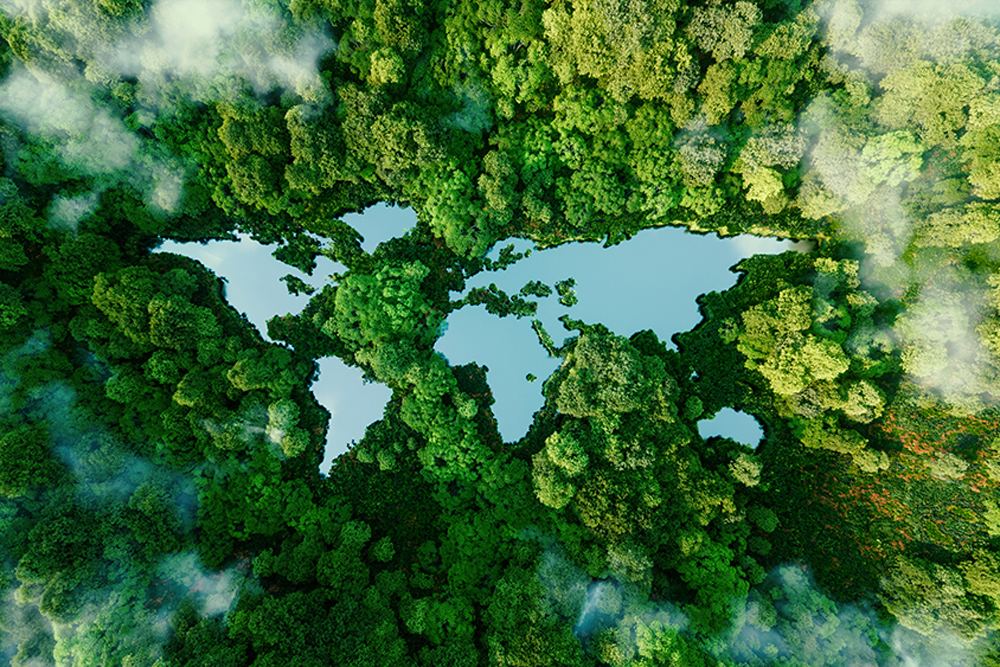 KYOCERA AVX, along with the entire KYOCERA Group, are committed to sound environmental management practices. These practices support sustainable corporate development while striving to combine the goals of ecology and economy.
Social Responsibility
Commitment to society
The Kyocera Group maintains a fundamental management rationale to provide opportunities for the material and intellectual growth of all our employees, and through our joint efforts, contribute to the advancement of society and humankind. We at KYOCERA AVX are committed to developing our employees' abilities, maintaining safe and healthy workplaces, promoting human rights protection throughout the entire value chain and to always act as a corporate citizen that supports the development of local communities and society. Our programs and practices support this commitment.
Supply Chain
A cleaner and transparent supply chain for a better world
KYOCERA AVX Component Corporation considers a strong relationship with our suppliers to be key in ensuring our mutual success. KYOCERA AVX expects its supply partners to share in its commitment to ethics, integrity, and social responsibility.
Company
Building a better future.
KYOCERA AVX is a leading global manufacturer of advanced electronic components engineered to accelerate technological innovation and build a better future. As a wholly owned subsidiary of KYOCERA Corporation, we are structured to capitalize on shared resources and technical expertise.