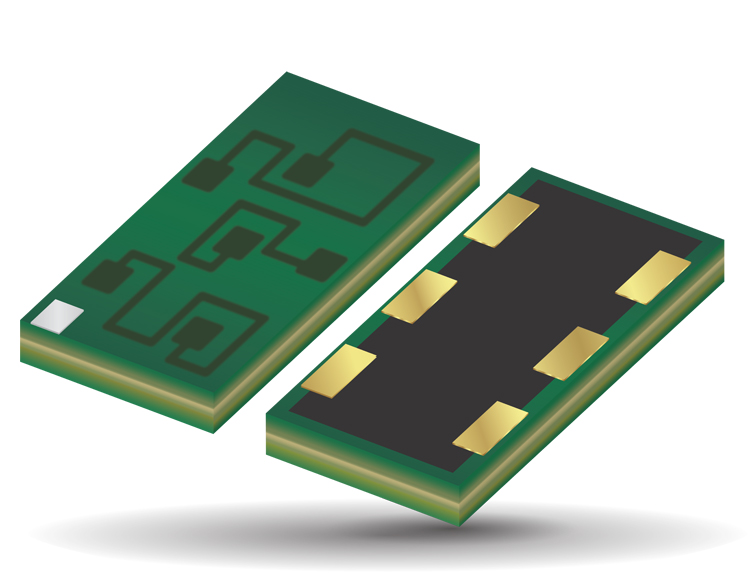 Features & Benefits
Low Profile
Low Parasitics
Better Heat Dissipation
Typical Applications
WiFi
WiMax
GPS
Cellular bands
The 0603 diplexer is a best in class low profile multilayer organic passive device that is based on AVX's patented multilayer organic high density interconnect technology. The MLO™ diplexer uses high dielectric constant and low loss materials to realize high Q passive printed elements such as inductors, and capacitors in a multilayer stack up. The MLO™ diplexers can support multiple wireless standards such as WCDMA, CDMA, WLAN, GSM, and BT. These diplexers are less than 0.5mm in height and are ideally suited for band switching for dual band systems. All diplexers are expansion matched to printed circuit boards thereby resulting in improved reliability vs. ceramic and Si components.
Datasheet / Catalogs
Datasheet / Catalogs – Click to Download
0603 WLAN/BT Diplexer Datasheet – (Datasheet Currently Under Maintenance)
Part Number Information
Part Number Information
Design Tools
S2P Files – Click to Download
Modelithics Tools

KYOCERA AVX and Modelithics have partnered to offer FREE 90-Day trials of highly accurate, scalable advanced simulation models for various KYOCERA AVX parts including this part as well as Attenuators, Capacitors, Couplers, Inductors, Diplexers, Resistors.