AVX Ceramic Capacitor Technology Overview for Military and Aerospace Applications
August 27, 2020
|

10:00 AM EDT

AVX Corporation is a leading supplier of advanced electronic components and interconnect, sensing, control and antenna solutions, offering the world's broadest selection of passive components and connectors. AVX develops many products qualified to COTS+, ESCC, SRC, MIL and DSCC / DLA drawings in addition to custom screening and test service capabilities.

Join us as John Marshall presents an overview of AVX's High Reliability Ceramic Capacitor offering.

Topics to be covered include:
The traditional PME (Pd/Ag electrode) technology products and the more recent BME (Ni electrode) technology products. Primary emphasis will be on the SMD BME range of parts, and we will share some details about the product /process flow which will allow greater understanding of cycle times and lead times.
The present excess stock and WIP for the M32535, NASA G311P838, and ESCC3009041 products will be discussed and how this can be utilized to reduce lead times.
Further information will be given on customers, design ins, applications, etc.
2020/2021 plan (timelines and qualification status) for the new M32535 IDC range of parts.
VIEW WEBINAR
DOWNLOAD PRESENTATION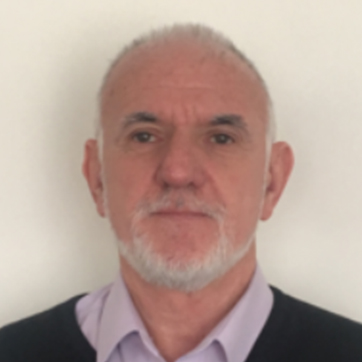 John Marshall
BSc Queens University | PgDip University of Ulster | MSc University of Ulster | CEng. M.I.E.T
Technical Ceramics Manager | AVX Ltd. Coleraine, UK
John's responsibilities at AVX include technical support for ceramic capacitors worldwide on all products and processes. He has 37 years' experience with AVX in Production, Engineering, Quality and Plant management. John has traveled extensively in Europe, Asia and the USA with several periods of secondment in Asia focused on customer product design-in and manufacturing plant process development.
Current Activities:
Technical liaison on Space Ceramic Capacitor Development programs to cover Materials, Design, Process Engineering and including the various test and reliability programs.
Customer technical support / design In for projects utilizing ceramic capacitor products within the U.S.A., particular emphasis on the high reliability requirements for the Space, Military and Aerospace markets.
Published papers, articles in various electronic magazines and presentations at the ESA conference, USA CMSE sessions and CARTs.