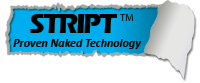 Features & Benefits
Dual Beam box contact provides maximum mechanical stability and wire retention
Tape and reel packaged for automated SMT placement
Staged current rating based on AWG, maximum is 20A (12AWG)
2.5mm without wire stop allows for variable PCB mating tolerances in linear BTB applications
Typical Applications
Industrial/Ruggedized Wire-to-Board applications
Replace hard soldering of wire to a PCB
Linear Board-to-Board capabilities with 109296001xxx906 jumpers

The widespread market adaptation of the STRIPT™ contact systems continue to drive new product developments. The 70-9296 series of dual beam, boxed contacts provide a simple, yet reliable wire-to-board alternative to full sized 1pc and 2pc connector solutions. Contacts are SMT onto the PCB, then either solid or stranded wires can be stripped to length and inserted into the contact. Contacts are designed with dual beam high force contacts to maximize wire retention. Integral wire guides and stop assures proper positioning of the wire.
In this round of product expansion, the 2.5mm has been added to offer a new size when trying to maximize AWG and keep the smallest profile contact available is size critical applications. Additionally, this contact has been designed without a wire stop to facilitate solid pin insertion capabilities for board-to-board and module-to-module applications.
(see BTB Jumper product page for 109296001xxx906).