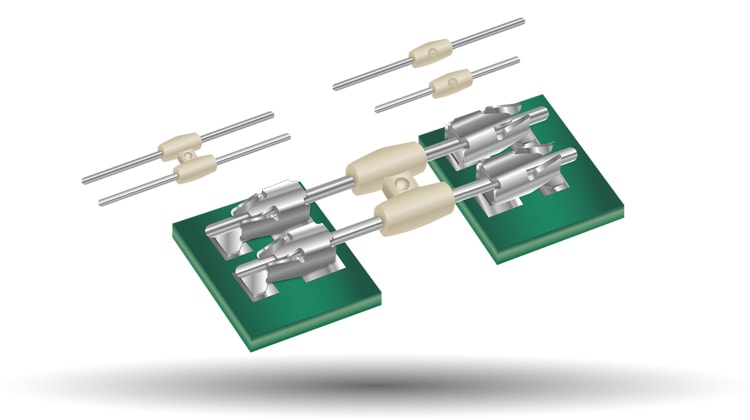 Features & Benefits
Absorption of PCB and module mating tolerances by allowing the unrestricted pin to pass through the contact by eliminating the traditional wire stop
Two different pin lengths to accommodate board-to-board and module-to-module connections
The unique geometry of the insulator lends itself to water tightness when matched with a corresponding housing cavity
Typical Applications
Designed to mate with 709296001025016 horizontal PCB contact
Single pin connection between linear PCB's
38mm pin allows for modules to be connected where the PCB is recessed within the plastic housing.
Developed in conjunction with the 2.5mm STRIPT™ contact from KYOCERA AVX, this new system provides additional mating tolerance absorption over traditional connector systems in linear or coplanar applications. By designing the 709296001025016 contact without a wire stop, the pin header is allowed to pass straight thru the contacts until the final seating/mating dimension is achieved. Allowing for internal pin clearance, boards and modules can be plugged together without worrying about potentially critical tolerance stack-up issues.