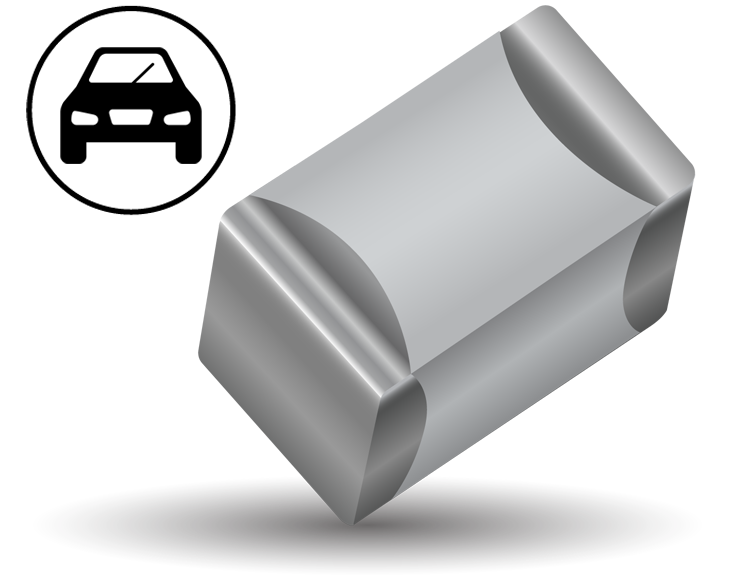 Features & Benefits
Low ESR at VHF, UHF and microwave frequencies
Tight capacitance tolerances
COG (NPO) Characteristic and voltage variation
Typical Applications
Designed for "Ultra" low ESR for applications in the communications market
Automotive "U" Series capacitors are C0G (NP0) chip capacitors specially designed for "Ultra" low ESR for applications in the automotive market. Max ESR and effective capacitance are met on each value producing lot to lot uniformity. Sizes available are EIA chip sizes 0402 and 0603.
Part Number Information
Part Number Information
Design Tools
S2P Files – Click to Download
Libraries – Click to Download
KYOCERA AVX also works with several of the most popular software vendors to ensure our products are up to date in their software, and are constantly working with new vendors to ensure that they have the most up-to-date KYOCERA AVX libraries. These libraries are available below and can be added to your software.
Modelithics

KYOCERA AVX and Modelithics have partnered to offer FREE 90-Day trials of highly accurate, scalable advanced simulation models for various KYOCERA AVX parts including this part as well as Attenuators, Capacitors, Couplers, Inductors, Diplexers, Resistors.