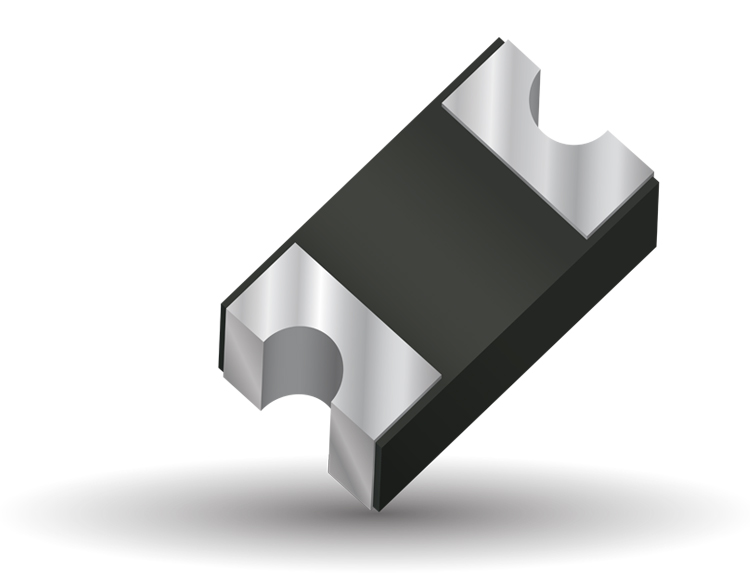 Features & Benefits
High Q, High SRF, High Frequency
Low DC Resistance
Surface Mountable
0402 Case Size
RoHS Compliant Finishes
Available in Tape and Reel
Typical Applications
Mobile communications
Satellite Applications
GPS
Collision Avoidance
Wireless LANs
The Multilayer Organic Hi-Q Inductor is a low profile organic based inductor that can support mobile communications, satellite applications, GPS, matching networks, and collision avoidance. The MLO™ Hi-Q Inductor series of components are based on AVX's patented multilayer organic technology (US patent 6,987,307 and 7,439,840). MLO™ Hi-Q Inductors incorporate very low loss organic materials and low profile copper which allow for high Q and high stability over frequency. MLO™ HiQ Inductors are surface mountable and are expansion matched to FR4 printed wiring boards. MLO™ Hi-Q Inductors utilize fine line high density interconnect technology thereby allowing for tight tolerance control and high repeatability. Reliability testing is performed to JEDEC and mil standards. Finishes are available in RoHS compliant Sn.
Datasheet / Catalogs
Datasheet / Catalogs – Click to Download
Part Number Information
Part Number Information
Design Tools
S2P Files – Click to Download
Modelithics

KYOCERA AVX and Modelithics have partnered to offer FREE 90-Day trials of highly accurate, scalable advanced simulation models for various KYOCERA AVX parts including this part as well as Attenuators, Capacitors, Couplers, Inductors, Diplexers, Resistors.