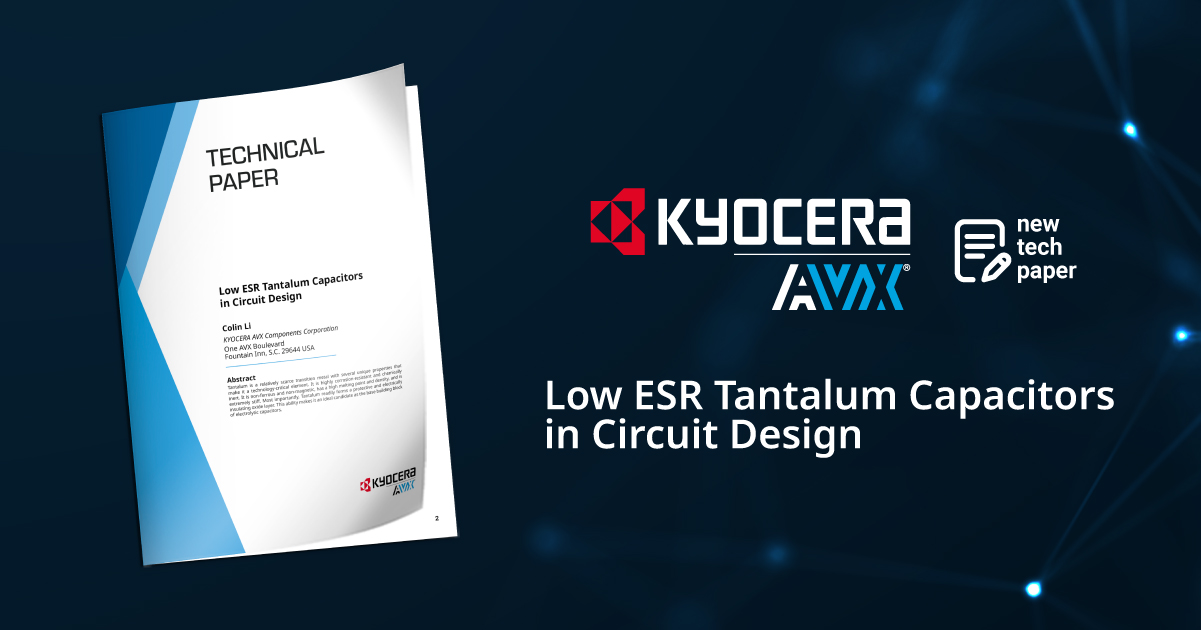 Low ESR Tantalum Capacitors in Circuit Design
Written By: Colin Li
Abstract:
Tantalum is a relatively scarce transition metal with several unique properties that make it a technology-critical element. It is highly corrosion-resistant and chemically inert. It is non-ferrous and non-magnetic, has a high melting point and density, and is extremely stiff. Most importantly, Tantalum readily forms a protective and electrically insulating oxide layer. This ability makes it an ideal candidate as the base building block of electrolytic capacitors.
DOWNLOAD TECHNICAL PAPER